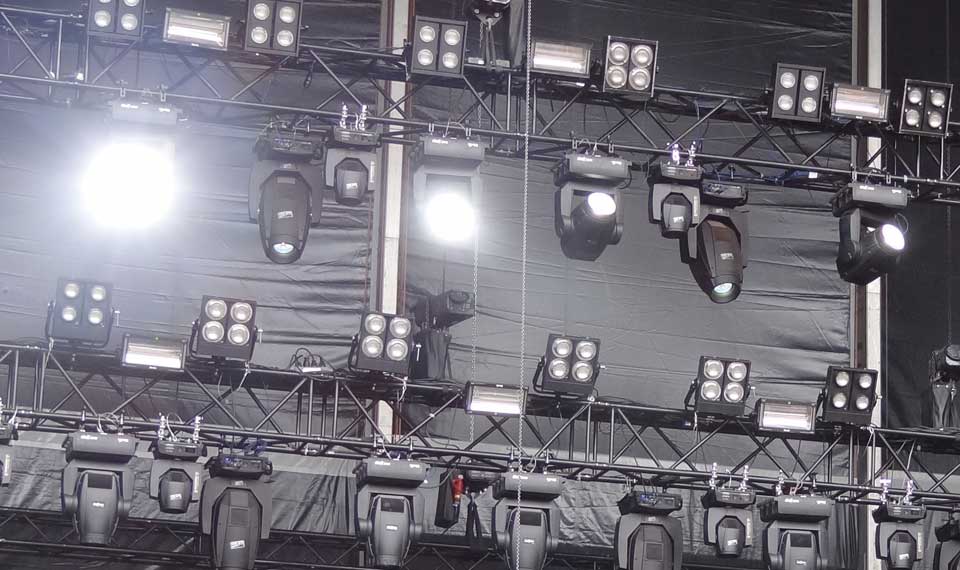 Stylus provides Stage Lighting systems of every kind from simple Disco lighting to Large Truss Concert Intelligent and Generic Lighting Rigs.
We Conceptualize and Design the lights for all of the above applications among others.
We have the Capability and Know how to Visualize and Design your Lighting Rig on a Professional Visualizer, way before the event as well. Contact us about our Lighting Visualization and related Services for more details
We also have the Capability and Know How to use MIDI Controllers for Lighting Control! We Have our own Midi Controllers as well as the relevant softwares to back them up. Contact us about our MIDI for Lighting Control Capabilities for more Details!
Stylus provides World Class Lighting Equipment and the people to work it. The equipment we can provide includes:
Par 64's
Profiles
Fresnels
2Way and 4Way Molfays
Moving Head Sharpies-7r & 10r
3 In 1 Beam,Spot,Wash Moving Lights
Led Moving Washes
Led B Eyes
Led Mini B Eyes
Led Parcans
Led Battens
Follow Spots
Avolites Pearl Console
MA Lighting Dot2 on PC Control surface
Chauvet Magic Q PC Control Surface
Award Winning Luminair Application for Tablet Lighting Control
Smoke Machines
Haze Machines
Goal Post and Box Trusses
Our Lighting Designers can specify equipment and Design your lighting Rig for you!